Real Estate Agency Port Grimaud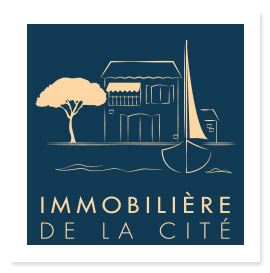 1 place des artisans - BP 10110
83314 GRIMAUD Cedex
Immobilière de la Cité, uses its skills to make the best value for the property you decide to entrust to the sale. By an in-depth knowledge of the different geographical areas of the peninsula of Saint Tropez and the exclusive domains that make it up, Immobilière de la Cité accompanies you in your project until its final realization.
By their knowledge of the rules of Law, resulting from the ALUR Law, which frame the possibilities of construction or extension of your property and their privileged contacts with famous architects, planners and the municipalities concerned, the collaborators of the 'agency, are for you the necessary interface with the future purchasers.
Transparency is our guarantee of quality and efficiency in the realization of the sale of your property, and this as soon as possible.
The employees of the Immobilière de la Cité put at your disposal, their experience in the field of real estate Prestige to allow you your next real estate acquisition on the peninsula of Saint Tropez.
The agency relies on the expertise, of the legal environment, of Eric BALDACCI, holder of a DESS of Urbanism Law and a DEA of Real Estate Law of the construction of the Faculty of Law of D aix in Provence, and the relationship of Jasmine LONGUEVE, wife of Francis LONGUEVE, former general manager of the hotel of Paris in Saint Tropez and whose career in the luxury hotel, allowed to constitute a solid network of quality near a French and international clientele from the business world.
Real estate consulting for top personalities who have used its services, Immobilière de la Cité, and its network of experts (accountants, tax specialists, notaries and lawyers), offer you a set of solutions for your purchase of exceptional homes, exclusive properties, Provencal houses, land, or any investment project.
The employees of Immobilière de la Cité work in close collaboration with businessmen and real estate partners to better satisfy the future buyers and build a long-term relationship of trust with their customers, while guaranteeing the latter the utmost discretion.